About Us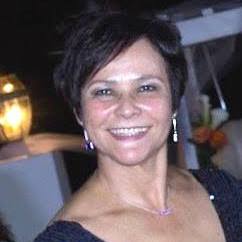 About Our Director
Letter from our director
I have been immersed in the field of science all my life. At 6 years old, I performed my first experiment on the roses wondering why some of the leaves did not have blisters and analyzing the ones that did. Making projects about our daily life, I passed my childhood and youth. I earned a Ph.D. in Biochemistry at Hannover University in Germany, a MS in Chemistry at Nacional University of Bogota, Colombia and a BS in teaching Biology and Chemistry at Libre University of Bogota, Colombia. I am privileged to have worked as a scientific researcher at the National Colombian Coffee Federation for sixteen years, and have spent over twenty-five years as a lecturer and teacher in the science field.  My teaching career began in Colombia over twenty-five years ago, when I taught biochemistry to college students of biology, medicine and microbiology, and chemistry to students of forest engineering. At that time, I realized that the fundamental bases in the learning process are extremely important; with strong foundations, we can build strong knowledge.  Now, in my second home, the United States, I have enjoyed the wonderful and valuable opportunity of teaching little children while conducting my research The Power of Science in the Early Years. Although teaching is truly my passion, I found teaching children very challenging at the beginning. So I started to find the best ways to communicate with them. I strove to bring the world of science to the world of children by using an appropriate language, fun, interesting activities and an environment in which children felt comfortable, safe, happy, respected, and loved. It was a mix of observation and common sense.
I developed these early childhood curricula, programs, experiments and methodologies over time based on children's emotional needs, their intellectual and cognitive development, and their feedback to the techniques and activities I used. I am convinced that, as an educator, I am following the best path, because to teach children is to discover the learning process right where it begins. My dream is to share the great benefits observed by using the programs with all children of the world, regardless of ethnicity or socioeconomic status, because all children deserve a bright future! This principle led me to found Awesome Science, Corp. in order to bring our programs to national and international educational institutions.
I have written scientific articles in the Plant Pathology Journal, several articles for Scientific Congresses of Coffee, publications for prestigious universities and, most recently, a collection of science books for children, Science Adventures for Kids. I lead our Awesome Science Programs at different schools in Miami, FL, and continue developing and creating STEM unique experiments, as well as activities to inspire children to love science while they foster literacy, math, and critical and creative thinking skills that will give children a head start in educational system and prepare them for life of success.
Kindly,
MariaLucia Rojas, Ph.D.
Director and Founder